Inspiring Illumination



McClung Lighting Research Foundation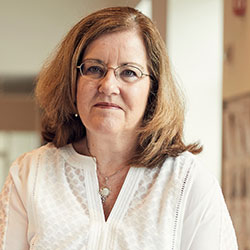 Cheryl English - President

Cheryl English is the Vice President of Public Policy for Acuity Brands Lighting. She is responsible for legislative policy, government relations and is actively involved in various industry organizations.
Cheryl is a Past President of Illuminating Engineering Society (IES) and is a Fellow of the Society. She has been awarded the IES Distinguished Service Award and President's Award. She serves on the Board of Managers for the National Electrical Manufacturers Association (NEMA) and received the NEMA Kite and Key Award recognizing her contributions to advancing interests of the electrical industry.
Cheryl is also the Executive Director of the Robert J. Besal Lighting Education Fund.
Cheryl completed her Masters of Business Administration degree in the Georgia State University Executive MBA program. She earned her Bachelors of Science degree in Architectural Engineering with an option in Illumination and Electrical Systems at the University of Colorado. Cheryl enjoys kayaking, fishing, gardening and fundraising for the Alzheimer's Association.
Cheryl English, President
VP, Public Policy
Acuity Brands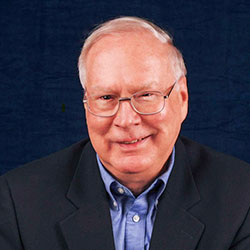 Terry McGowan - Executive VP

Terry McGowan heads his own consulting business, Lighting Ideas, Inc. in Cleveland, Ohio. He specializes in illuminating engineering, lighting design and lighting education. He is also the Director of Engineering & Technology for the American Lighting Association.
Before retiring from GE Lighting in 1998, he was the Manager of Worldwide Application Development and the Lighting Institute at Nela Park in Cleveland and for the following seven years he was the Executive Director of the Lighting Research Office for the Electric Power Research Institute (EPRI).
Terry is a Fellow of the Illuminating Engineering Society, a member of the International Commission on Illumination (CIE) and serves on the Technical Committee of the International Dark Sky Association. He has held the "Lighting Certified" (LC) Credential since the inception of the National Council on Qualifications for the Lighting Professional (NCQLP) program.
Terry McGowan, Executive Vice President
Owner
Lighting Ideas, Inc.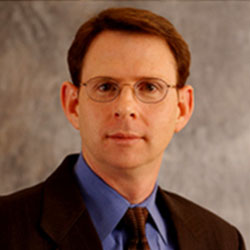 Dan Smith - Secretary

C. Dan Smith is a retired financial executive. He retired in 2020 following a 34-year career. Mr. Smith most recently served as Senior Vice President, Treasurer and Corporate Secretary of Acuity Brands, Inc. In this role, he oversaw the treasury, corporate secretary, and investor relations functions of the organization.

Prior to Acuity Brands, Mr. Smith held accounting and financial positions at several organizations, including Scientific-Atlantic, Inc. (acquired by Cisco Systems, Inc.) and Ernst & Young LLP.

Mr. Smith received his bachelor's degree in accounting from Clemson University and his M.B.A. from Georgia State University's Executive M.B.A. program. He is a former Certified Public Accountant and Certified Cash Manager.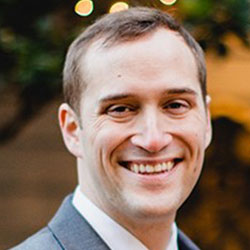 Sam Kirk - Treasurer

Sam Kirk is Vice President, Accounting and Reporting of Acuity Brands Lighting. He is responsible for overseeing external and internal financial reporting, maintaining internal controls, researching technical accounting issues, and performing general accounting functions.

Prior to joining Acuity Brands in 2016, Sam began his career as an audit associate with Ernst and Young LLP and later worked as Manager of Financial Reporting at Coca-Cola Enterprises, Inc.

Sam received his bachelor's degree in accounting as well as his Master of Accountancy from The University of Georgia. He is a practicing Certified Public Accountant.
Sam Kirk, Treasurer
VP, Finance
Acuity Brands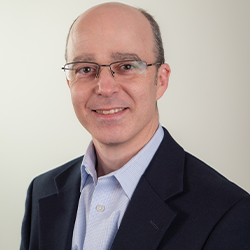 Rich Westrick - Director

Rich Westrick is the Vice President of Systems and Architecture for Acuity Brands Lighting. He has been with Acuity Brands since 1997, focusing on the lighting controls side of the business throughout his career. His leadership responsibilities have included product engineering, technical sales support, innovation, technology development, and system architecture. His teams' designs are part of nearly every Acuity lighting controls system, including nLight, nLight AIR, JOT, Sensor Switch, Fresco, and Pathway Connectivity.

He received a Bachelor of Electrical Engineering degree from The Georgia Institute of Technology and is a named inventor on over fifty U.S. and international patents.
Rich Westrick, Director
VP, Systems and Architecture
Acuity Brands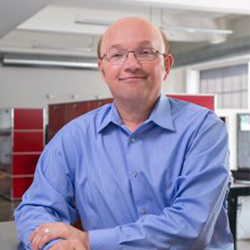 Randy Burkett - Director

Randy Burkett is the President and Design Principal of Randy Burkett Lighting Design, Inc. As Principal he establishes design direction and oversees the management of the firm's projects. Since he began professional practice, he has been responsible for the lighting of numerous national and international commissions. His diverse portfolio comprises museums, retail malls and stores, corporate headquarters, offices, health care and laboratory facilities, urban parks, site developments and building exteriors. Before establishing his own firm in 1988, he was Director of Lighting Design at Hellmuth, Obata and Kassabaum.

Randy is an active member of the International Association of Lighting Designers and is a past President and former Board member of the organization. He is engaged in Illuminating Engineering Society Technical and Design committees including the Color Metric Task Force, Quality of the Visual Environment, and Lighting for Outdoor Public Spaces. He has authored design and technical articles appearing in publications in over 40 countries. He is a frequent speaker to professional organizations on a variety of lighting design subjects and has served as an instructor at the University of Colorado in Boulder and Maryville University in St. Louis. He is currently a member of the Adjunct Faculty of Washington University's Graduate School of Architecture.
Randy Burkett, Director
President and Design Principal
Randy Burkett Lighting Design, Inc.
Technical Review Committee
David DiLaura, Kevin Leadford, Peter Ngai, David Ramer